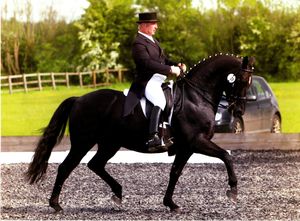 David and Serena Pincus have extensive knowledge of European dressage, gained from years of working and training with some of the worlds leading riders in Germany, France, Austria and Switzerland.
The methods taught at Sheepcote are those that David and Serena have learnt from notable establishments including the Spanish Riding School, the Cadre Noir, Warendorf, the stable of Dr Reiner Klimke, the stable of Margit Otto Crepin and Crabbet Park. Their methods are sympathetic and consider the welfare of the horse to be paramount.
Few riders in this country can match David's ability of working with top class European dressage horses. David has successfully competed at International Big Tour level and has also trained riders to International Big Tour including World Championships and the Olympic Games. He is still actively competing at the highest level and has produced and ridden more than ten horses to Grand Prix. Some of David's horses also perform the High School movements.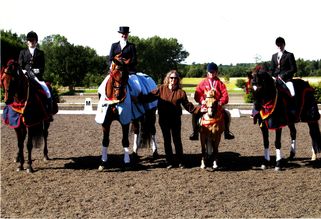 Serena is a highly experienced competition rider and has won several National Championship titles on her home bred horses. She enjoys teaching pupils of all levels and specialises in coaching the British Dressage U21's. Many of Serena's students are successful at National Championship level and she has also achieved success in training pupils to advanced level eventing.
For further information about dressage training at Sheepcote:
Telephone +44 (0)1432 850396
Email info@sheepcote.co.uk