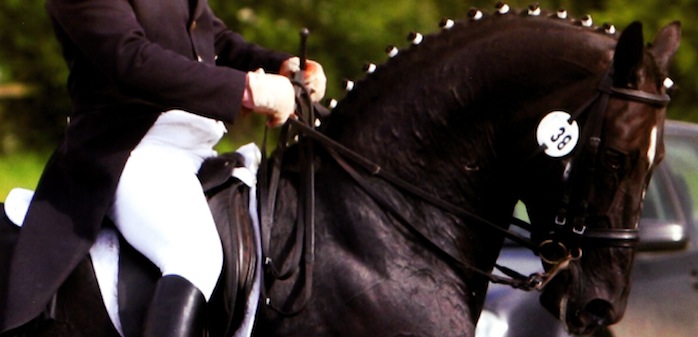 Welcome to Sheepcote Equestrian Centre, home of David and Serena Pincus.
Sheepcote is a long established equestrian centre and stud, located in the beautiful village of Bartestree, near Hereford. Sheepcote offers top class dressage training for both horse and rider, from novice up to Grand Prix level.
Dressage tuition is given by David and Serena Pincus. David has successfully competed at International Big Tour level and has trained riders to International Big Tour, including World Championships and the Olympic Games. Serena is a highly experienced competition rider and has won several National Championship titles on her home bred horses. She teaches pupils of all levels and specialises in coaching the
British Dressage U21's
. Methods taught at Sheepcote are those that David and Serena learnt from notable establishments including the Spanish Riding School, the Cadre Noir, Warendorf, the stable of Dr Reiner Klimke, the stable of Margit Otto Crepin and Crabbet Park.
Sheepcote Equestrian currently comprises approximately 50 horses including homebred foals and youngstock, breeding stallions, broodmares, schoolmasters and competition horses. Livery is available for clients wishing to bring their horse for training and a variety of advanced schoolmaster horses are available upon which students are able to gain valuable experience. Career training is offered at Sheepcote and placements have been accepted by working pupils from around the world.
Don't let your horse inhale dust!


If you own a covered school or arena
don't allow dust to harm the health of your horses.

We have installed over 1000 watering systems
in the UK and abroad, see our satisfied customer page.

install a DUST FREE RIDE
WATERING SYSTEM
from Sheepcote Equestrian

Click Here to learn more about
DFR Watering Systems
or telephone +44 (

0)1432 850396 for a quote.