Keep up to date with the latest news and results from Sheepcote.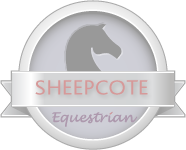 Under 25's High Profile Show
Saturday's junior test was won by Lucy Pincus and Sheepcote Don Calisto, a home bred Don Schufro/Lucky Boy eight-yera-old. "I was pleased with his changes as he's just learning them and has struggled a bit," said Lucy, who is in her first season at junior level.

The pair also won Saturday's medium test with almost 75%. Lucy's father David said: "Lucy's very focussed and doesn't throw away marks. She has a good seat and a good feeling for what it means to ride a horse."